The hub of almost every business is Email, as it is the easiest way to communicate. It's not only for getting the most important notifications but it also gives you the storage space archiving critical information and shared files. Email hosting is a separate service in which a custom email address is set up for sending and receiving emails.
The best email hosting service providers will not only send and receive an email for your domain but also offer some additional tools like shared contacts and calendars as per your business needs. Email isn't quite the simple service that can be used individually, while you manage email for your whole business domain.
So to make your choice easier from where you can get top-notch quality email hosting services we are here. We are renowned top-business email hosting service providers in the market. Our outstanding portfolio is enough to content you.
Our highly skilled patrons also help you in choosing the right email hosting services that you need according to your business. Understanding of email hosting options is very simple.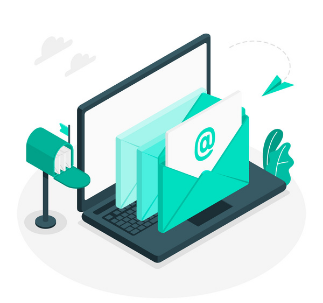 IMAP (Internet Message Access Protocol)
When multiple users need to access the same email account, IMAP is the best option to read emails as they appear on the server. Also, it archives the sent messages and message folders saved on the server.

POP3 (Post Office Protocol)
When you need copies of your email messages on your personal computer and don't want to make any changes visible, POP3 is the right thing to do. POP3 is best suitable for people who want to keep a backup of all their messages as it archives permanent copies of emails.

Custom Domain
All of our featured email hosts create email accounts using the company's website Domain name. It looks more professional as it is not only safe and secure for your email but also makes it accessible from anywhere where you have an internal connection.

24/7 Customer support
In many cases, companies don't have a proper system of administration but when you choose us, you don't need to hire someone just to manage your email. Our team offers 24/7 customer service.

Security features
For the contentment of our prestigious customers, we route our emails and host applications with spam or virus-filtering features.

Storage
Companies need plenty of storage room for archiving emails so we also provide our customers' mailbox storage services. You never know exactly how much storage you need to streamline your business. So we make sure that our mailbox storage packages are appropriate for your needs.

Online archiving
For the historical record of all your business communications, access to online archiving is the best option. We have specific years of backup packages that you can access directly via a login portal.

Bundle deal
For the feasibility of our clients, we offer web, domain, and email hosting in one package. Clients get better prices than if they purchased each service separately. Many clients cherish our deal.