The big landline switch off
The telephone system that has been with us since the 1870s is being replaced!

The current analog system is being replaced by a digital system, Openreach has already replaced their exchange equipment with digital systems, and in 2017 Openreach announced that they will be closing down the PSTN (Public Switched Telephone System) by the end of 2025. The PSTN is the traditional telephone system that the GPO (General Post Office), which then became BT (British Telecom), and now any of the numerous CPs (Communication Providers) have been providing for years. The PSTN system is an analog system and it is being replaced by a new, digital system. Openreach announced a "stop sell" date of September 2023, which means after that date they will not be providing any new analog telephone lines to CPs. The current plan is to switch off the PSTN system by the end of 2025.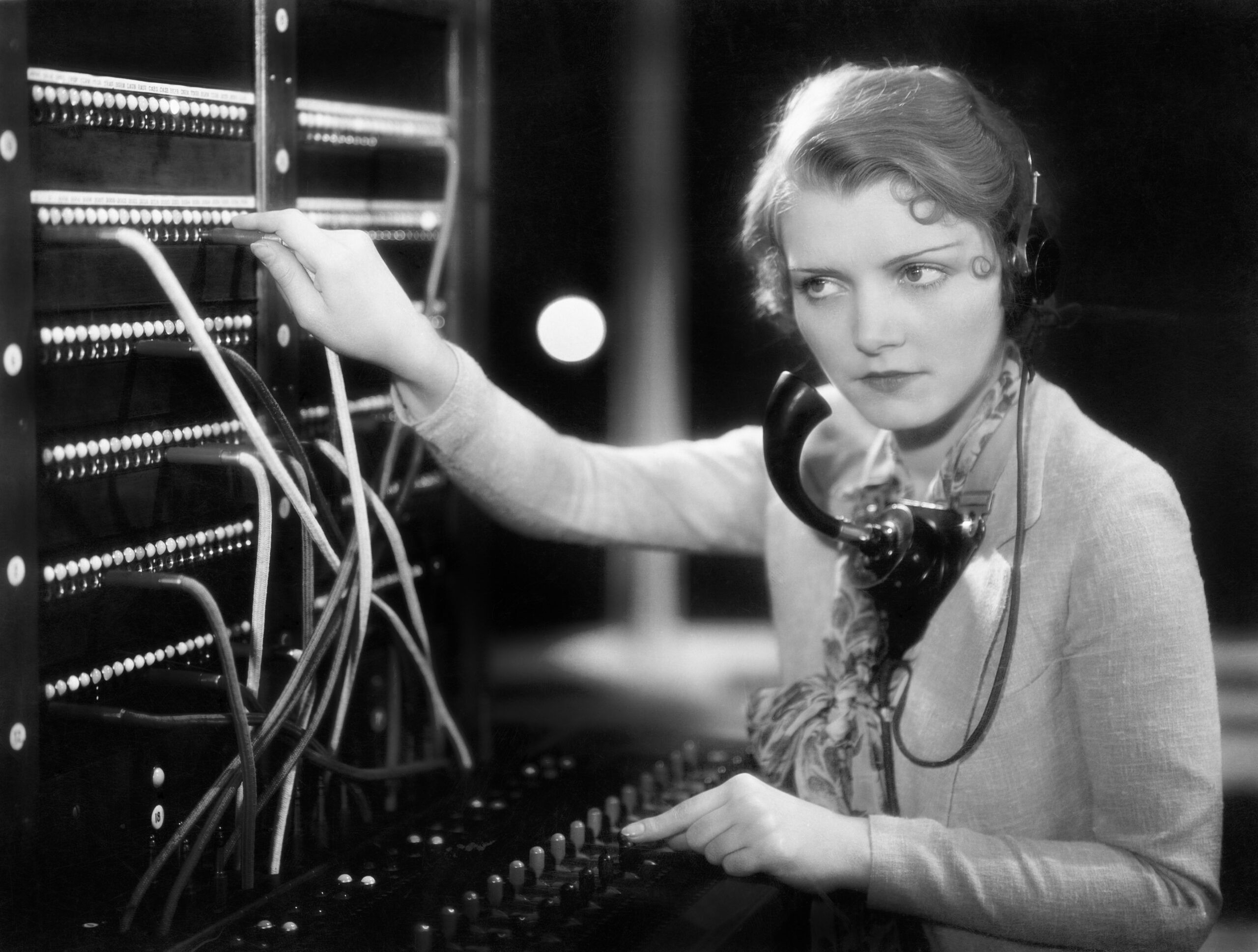 What does this mean for me?
In simple terms, it means you have to move over to the new digital system before the old system gets switched off. The process is very straightforward, many CPs, including ourselves, are already providing the digital-only service, and migrating from an analog line to a digital line is just a matter of ordering the product you want.

What does "digital only" mean?
The new digital-only product provides you with broadband internet service, but by default, it does not provide a telephone service as well. Many people use their mobile phones for making telephone calls and rarely, if ever use a landline. So for those people, the lack of a telephone will not be a problem. However, if your mobile signal is poor, or if a landline is important to you, we can provide you with a telephone service over the digital line. The routers we provide have a telephone socket built in, or if you prefer to use your own router, we can provide a separate unit for your telephone to plug into, or we can provide digital (VoIP) telephones that plug straight into your router.

How is the service provided?
There are several different ways you can get a digital-only broadband service, depending on where you live not all options may be available to you, so please do get in touch with us to discuss your options, we are always happy to provide advice on the services available.

Over The Top!
With the old landline system, your broadband was provided OTT (Over The Top) of the analog system, that's why you needed the micro-filter to separate the analog and digital signals. With the new digital service, the roles have been reversed and it is the telephone service that is OTT, i.e. is provided Over The Top of the digital service. In fact, the telephone service is provided as a digital service that is converted to analog in your router.
This is the nearest equivalent to the current analog line with a DSL broadband service. When we migrate from WLR (Wholesale Line Rental – the old analogue telephone service) to SOGEA (Single Order Generic Ethernet Access – the new digital only service) we use the same copper wire to provide the digital-only service over. The Openreach engineer will disconnect your line from the analog system in the "green cab" in the street and reconnect it to the digital-only service. In your home you still have the usual white Openreach socket, into which you plug your broadband router, you just don't need the micro-filter anymore.
This service is provided at two speeds:
40/10 This provides a maximum of 40 Mb/s download and 10 Mb/s upload.
80/20 This provides a maximum of 80 Mb/s download and 20 Mb/s upload.
Note: The actual speed achieved will depend primarily on how far away you are from the "green cab" in the street, the closer to the cab you are, the nearer to the maximum possible speed you will achieve. When you order this service from us, we will be able to give you a minimum guaranteed speed, based on your distance from the cab.
Fibre To The Premises is the "next generation" service that brings a fiber optical cable all the way into your home. This means you can get much higher speeds than the SOGEA service, usually up to 1Gb/s. We are able to offer the following speeds:
We are able to offer the following speeds:

115/20
115 Mb/s download, 20 Mb/s upload
160/30
160 Mb/s download, 30 Mb/s upload
220/30
220 Mb/s download, 30 Mb/s upload
330/50
330 Mb/s download, 50 Mb/s upload
550/75
550 Mb/s download, 75 Mb/s upload
1,000/115
1 Gb/s download, 115 Mb/s upload
Note: FTTP is not available in all areas, so please check with us to see if we can provide FTTP to your premises. Also, there are a lot of other providers building the FTTP service (other than Openreach) and most of them do not resell their fiber, so even if we cannot provide you with the FTTP service, you may find there is a company that can provide you with their own fiber service specific to your area. These companies are known as "altnets" (Alternative Network providers).
Is the new system more expensive?
No. In many cases, it will actually be cheaper. For one, you don't have any separate line rental to pay, everything is included in one easy-to-understand monthly fee. Some CPs will try to entice you to take their services with "half price" and other tempting offers, but always read the small print before signing up. A lot of these offers lock you in for lengthy periods of time and end up being more expensive in the long run.
We don't do special offers, we have a fixed price that we clearly advertise up front, so it's easy to see what our services will cost you. We are not the cheapest in the market, but in our experience, you usually "get what you pay for" so "cheapest" is not always the best option. We are also nowhere near the most expensive in the market, what we do pride ourselves in providing, however, is a really good "value for money" service.
Customer service
You can call us 24/7/365 and speak to a real person, no maze of "press 1 for this" and "press 2 for that". We are a UK company, so if you call us at 2 am then our main offices will be closed, but you still get to speak to a real person who will listen to you and take a message and pass it on to the relevant department as soon as they open.
If you prefer not to call, you can email us instead. Either way, we always aim to get back to you within one working day, usually it's a lot sooner!
PSTN
Public Switched Telephone Network
CP
Communication Provider (BT, The Communication Gateway, TalkTalk, Vodafone, etc)
DSL
Digital Subscriber Line (generic term for the various xDSL service, e.g. VDSL, ADSL, etc)
IP
Internet Protocol (the framework that makes the internet work)
SOGEA
Single Order Generic Ethernet Access
WLR
Wholesale Line Rental (another name for the current analog telephone line)
FTTP
Fibre To The Premises (The fiber optical cable runs all the way into your own premises)
FTTC
Fibre To The Cabinet (The fiber optical cable terminates in the "green cab" in the street, copper cable is run to your premises)
Mb/s
Megabits per second (a measure of how fast data can be transferred, i.e. millions of bits per second)
Gb/s
Gigabits per second (a measure of how fast data can be transferred, i.e. billions of bits per second)
bit
1 or 0 – the smallest unit of digital data
byte
A collection of 8 bits (allows for values between 0 and 255)