VoIP is an acronym for Voice Over Internet Protocol. It includes the transmission of voice and multimedia content over a broadband internet connection which allows the users to make voice calls from a computer, smartphone, other mobile devices, special VoIP phones, and WebRTC browsers. People enjoy using VoIP services over traditional phone lines.
VoIP is a proven technology that is useful for both consumers and businesses, as it includes other features such as call recording, custom caller ID, or voicemail to email that can't be found on common phone services. Simply, VoIP is a way to unify the communications of the organisations. Moreover, it is a cost-effective way to handle an unlimited number of calls. These digital phones use high-speed l internet connections to establish connectivity.
VoIP converts phone calls into data and is sent over the internet. VoIP services providers offer lower rates than traditional phone companies, so most people use VoIP in addition to their traditional phone services. There are two major reasons to use VoIP which includes;
cLower cost
Increased functionality
The need for local phone service is reduced day by day due to the strong internet connection. VoIP services deliver more established calls via routing of outgoing and incoming calls using existing telephone networks. Many businesses now rely on specialised hardware for quality phone services.
A trusted VoIP services provider can handle everything for the organisation. It bypasses the telephone company entirely as the phone connects to the switch or router to the Local Area Network (LAN). So when you dial a phone number, your IP phone tells the VoIP service provider to call the other party. Then the VoIP service provider established the call and exchanged data packets from the IP phone. VoIP converts digital signals back into the hearable sound.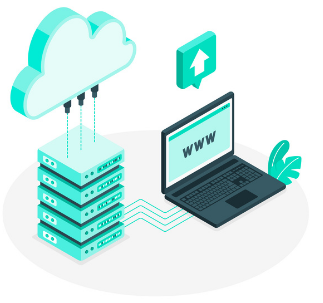 Organisations can use VoIP if they have a broadband internet connection.
If you are looking forward to elite VoIP services then visit us. We are a top-rated services provider of VoIP. We have an experienced crew that works hard to meet the expectations of our prestigious clients.

Unified communication
We provide such VoIP services that consolidate communication technologies into one unified system. It means our VoIP services can allow for several audio, video, or text-based communication methods which are useful for your organisations.

Lower cost
We are thrilled to announce that we deliver first-class VoIP services to clients at a very affordable and reliable price. Our dedicated crew provides all-inclusive details about how they work to meet their expectations. We take pride in delivering top-notch quality VoIP services to the customers.

High-quality sound
There is a noticeable difference in our call quality from other VoIP services providers. Our audio isn't muffled or fuzzy.

Advanced features
We leverage premium features to our customers to make them updated with the market trend. The performance of these premium features will surely amaze you.

Remote-ready services
We deliver such quality VoIP services to our clients that don't need technical setup wherever they work at home or business.